Helen and Josh's Wedding
Friday 29th June, 2018
Full meal service.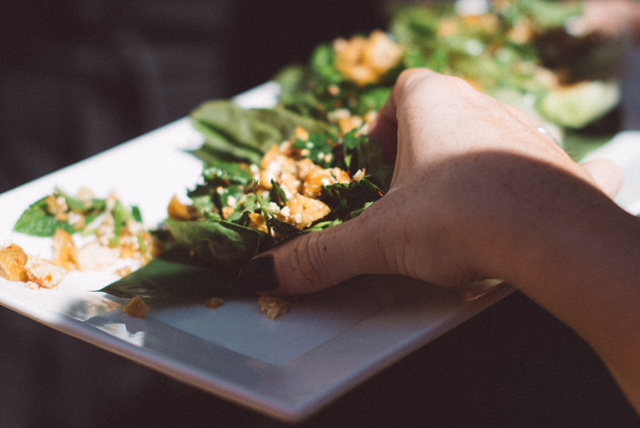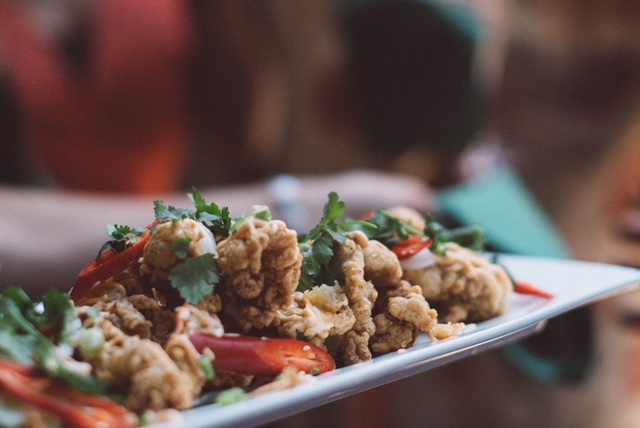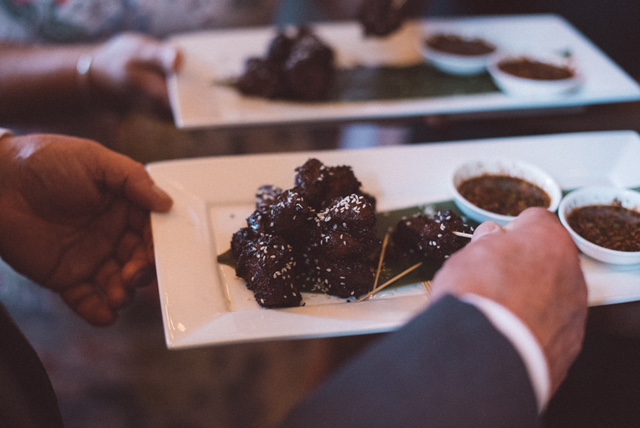 "We couldn't have asked for more with the food everyone loved it and was really different from the usual wedding canapés and mains. There was something for everyone and I know it was a great talking point for many of the guests.
You guys really made us feel like we had nothing to worry about and left us feeling that everything was being handled and taken care of. Also the passion you had for your good at your restaurant really was the deciding factor for choosing you, it makes a huge difference when someone has the confidence in their food.
We had so many messages from all our guests about how the great the food on the day was. The variety and theme of the menu was perfect. We'd recommend you to anyone having a wedding or celebrating any occasion."
Josh Campbell
Sarah & Will's Wedding
Saturday 12th May, 2018
Main meal catering for Wedding.
"Awesome food & Great service!
Cannot recommend the KraPow team more highly. They've been super helpful throughout the whole process, and were amazing on the day. We spent some time exploring the tasty menu in advance and would recommend dropping into their restaurant in Clapton, or catching them at a food market. The diverse menu is great at accommodating any dietary requirements, so much so we found most people went for the full vegan option. We will be back for more KraPow in the future!"
Will Cooke
Bovill Office catering
Wednesday 14th March, 2018
Complete catering solution for office party.
"We would recommend KraPow to anyone, especially for office parties like ours. The food was incredible – people are still coming to find me in the office to thank me for organising the catering and to ask who it was.
It was all the flavours of Thai food we recognise and love plus a load of new ones that made it so interesting and original, instead of the same boring mainstream dishes you see at any street food market. It looked so pretty and appetising – it was not just delicious but easy and fun to eat - a real talking point for everyone.
Paul and his team went to so much effort to make everyone feel catered for including those with tricky dietary requirements, plus got everything served on time and piping hot. They were like invisible ninjas so that we could get on with our party but were also super friendly and sociable with us which is really important as some caterers can either be in the way and pestering you every 5 minutes with questions, or slightly cold which can dampen the vibe.
We will definitely be coming back for more, thanks guys!"
Laurie Brizon. Bovill
50th Birthday party
Saturday 3rd March, 2018
Complete food offering and catering for 50th birthday celebrations.
"Working with KraPow has been delightful! From the first contact, Paul understood what we wanted and created exactly the type of authentic menu we were after. On the night they were well set up, organised and flexible around both our timing and the facilities we had available. It was obvious that they would get the job done well and I knew I wouldn't have to worry about it in any way. As people they were friendly, fitted in with the party vibe and went out of their way to ensure that the food flowed and that those with dietary restrictions were not only catered for, but also tracked down and among the masses and fed. They also had to cater for kids which again, was just no problem for them.
And everybody loved their food! Loved their attitudes and haven't stopped talking about it. The menu was perfect for the event, guests had a chance to try delicious morsels to begin with, followed by a perfectly balanced main which was both delicious, felt healthy, easy enough to eat and filled their boots so they could party harder.
So in summary, great people, great food."
Mignonette Smith
With additional guest feedback:
"Guys, just a note to say thanks for the awesome Thai at Tim's 50th birthday party on Saturday... beautifully done."
James Gibson (guest)
thirdway interiors - launch party
Thursday 26th October, 2017
Catering for office launch party.
"I just wanted to say a massive thank you to you and your team on behalf of Hannah, myself and everyone here at Thirdway. We really enjoyed having you at our event last week, you were a huge success and everyone loved the food.
Thanks for all your hard work and we look forward to hopefully working again with you in the future!"
Poppy Price. ThirdWay Group
WeWork X FeedUp Charity Supper Club
Thursday 19 October, 2017
Supper Club charity event with money raised for the The Great Big Supper Club and Child.org.
"When you ask if the food is good? And you're met with roars of cheers and applause you know you've hit the nail on the head. Thanks KRAPOW LDN, we couldn't have asked for more professional, hassle free service and completely delicious food. As well as the signature KraPow Moo the gluten free and vegetarian options were a missive hit"
Austin, Founder Feedup.co.uk for the WeWork Supper Club
Kadambari and Harry's Wedding
Saturday 2nd September, 2017
Catering for Wedding evening food.
"Paul and his team were AMAZING, the food was smashing, the service was on point, the portion sizes were so generous!
They are the best caterers I have ever met. A pleasure and a privilege to have them do our wedding.
We would recommend them to everyone!"
Kadambari and Harry